Auto Locksmith Service
The Key Machine is an independent auto locksmith company based in Penryn near Falmouth that covers most of Cornwall, we specialise in the providing of replacement car keys for customers who have either lost there car keys or broken there car keys..
Read More…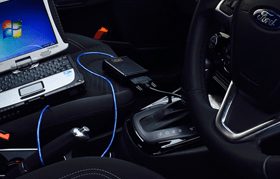 Lost Car Keys
Have you lost your car keys? It is not an uncommon problem. The good news is that you don't need to use a main dealer for an expensive replacement key. At the Key Machine we use the latest technology to provide you with a new car key that is programmed correctly to your car. We even come to you at your convenience. We are the leading Auto Locksmiths in Cornwall.
Read More…
Replacement or Broken Keys
Its not uncommon to need a replacement car keys, people lose them all the time and sometimes they simply want a spare. When buying a second-hand car you may only get one key and want spare keys just in case. Using latest technology, we can copy your current car keys for a cost lower than your main dealer.
Read More…