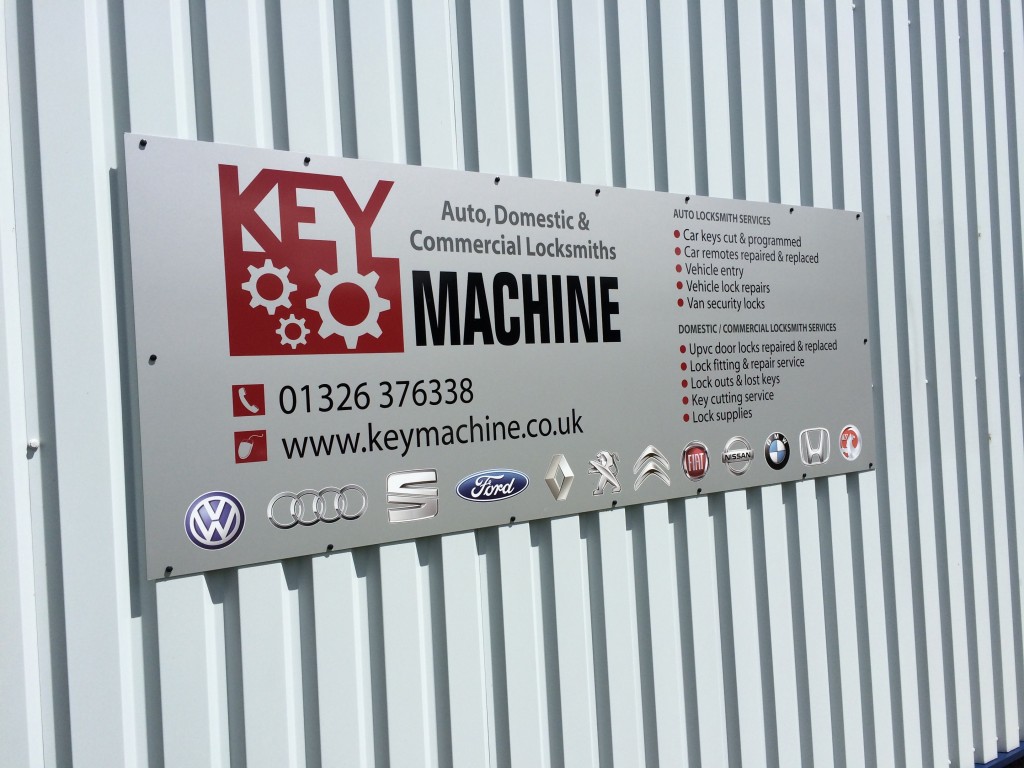 Finally the key machine relocates to new premises!!!! Its been a long couple of months organising stuff but finally we have moved from the old shop in penryn to a nice unit all fitted out at Unit 20 Kernick Industrial Estate TR10 9EP. It a shame to have moved from town center but due to the nature of our work we have to keep up with the times and try to stay ahead of the game to offer you our customers the best service we can.
We still offer all the services from the original shop, key cutting, locks, remote repairs etc but will adding more and stocking more now that we have the space.
We have already added the ability to program most bmw keys and remotes, and are also in the process of getting the new system setup that we have puchased which will allow us to supply and program mercedes keys, which will make us the owner supplier or mercedes car keys other than the main dealer in cornwall.
We have also been focusing on equipment and bench rigs to allow us to code keys for the latest vw, audi, seat and skoda vehicles with "all keys lost" currently in cornwall these vehicle would have to be refered to the dealer but this will no longer be the case.
Few pic's of the unit, feel free to pop in and say hello!!
So to help spread the word i'm doing a little promotion, all those people who "SHARE" this post and "COMMENT SHARED" on it will be entered in draw to win £100 !! So please take 10 secs of your time it is appreciated !!!